Golan Cyber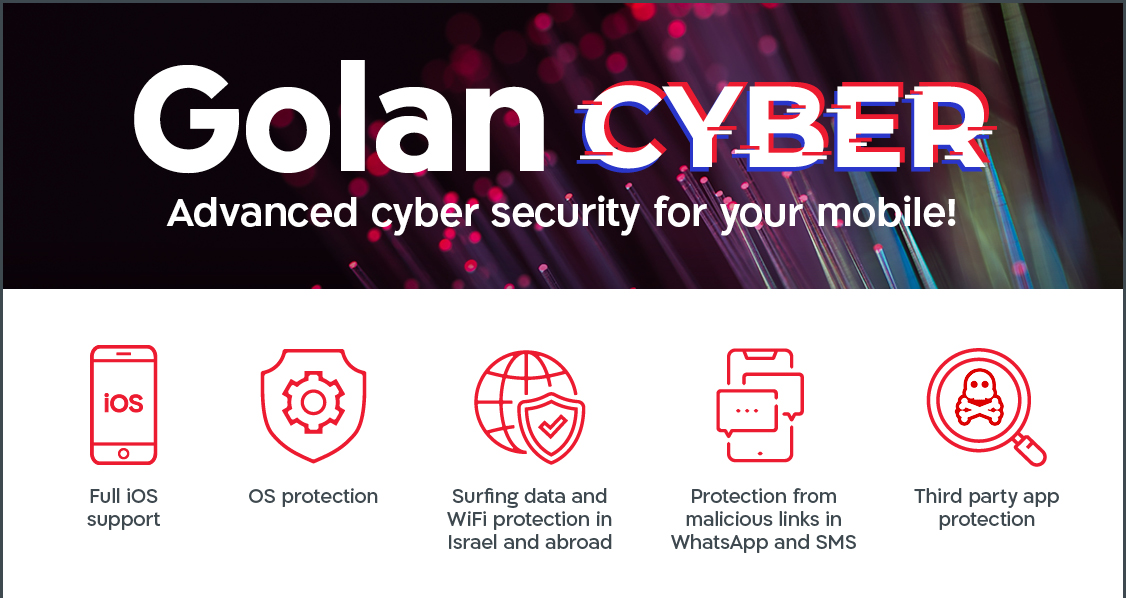 What does the Norton app do?
Instant status of my device's security status from end to end
Division of risk subjects
Alert against apps that steal information
Alert for battery-powered applications
Ways of "infecting" our cell phone
Like stationary computers, smartphones are "infected" with viruses such as the infidel virus through exposure to malware. The software may enter the phone using:
Open an attachment to an e-mail message.
Receive a Facebook notification about a new tag or post.
Remote control of the mobile device and pasting it into the harmful software.
Another way that is typical for phones is the popular "WhatsApp" notification app - in this case the virus looks like a link sent by one of the contacts (or by an unidentified phone), clicking to open the link inserts the virus into the system.
Download apps to your device
App Advisor
An exclusive feature of Norton that wins every year in all security awards
Each application receives a security score based on Norton's testing labs and the wisdom of the masses
Malicious application attempts to activate your microphone or steal your photos immediately You'll be notified
Optical indication on battery consumption
Can I cancel the service?
You can cancel the service at any time in the self-service area on the website or on the Cyber page. The charge for the service will be proportional to the period of use
App download process on iOS devices
From the mobile device where you want to install the software, click on the link sent to you by SMS
Register to Norton Account
After registration, you will open an option to download the application through the App Store
Click Download on the App Store> click Get to download> click Open to open the app
Confirm User License Agreement and Privacy Policy> Identification with Norton Account Information, as done in Step 1> Click Get Started> Installation Successful! The device is protected
App download process on Android devices
From the mobile device where you want to install the software, click on the link sent to you by SMS
On the next screen, click the Google Play button
On the next screen click the "Install" button> then click "Open"
Accept the terms of the license and privacy statement and click "Continue"
On the next screen, wait for the installation process to finish
On the next screen, the installation process is complete and a scan is performed on your device. At the end of the process you will receive an indication of the status of your device